When President Olusegun Obasanjo came into office in 1999, he established an office whose key duties are to act as the principal medium of communication between the President and the government and to protect the interest of the President. This office was also responsible for selecting, coordinating and supervising key presidential aides, structuring staff system at Aso Rock (Nigeria's presidential palace), and implementing directives and agenda of the president. The occupant of the office is to be the de facto chief advisor to the president on any and every matter. President Obasanjo named the office as Office of the Chief of Staff to the President of the federal republic of Nigeria, while the official designation of the occupant of the office is the Chief of Staff to the President of Nigeria (or simply Chief of Staff to the President). In fact, the occupant wields enormous influence in the government due to these roles attached to his office.
After the office was created, President Obasanjo appointed his former National Security Advisor that served him during his tenure as military Head of State between 1976 and 1979, Major General Abdullahi Mohammed RTD as the Chief of Staff. He also appointed Chief Gbolade Osinowo as the deputy Chief of Staff.
When Alhaji Umaru Musa Yar'adua succeeded President Obasanjo in May 2007, he retained General Abdullahi Mohammed and Chief Gbolade Osinowo as the Chief of Staff and deputy respectively until General Abdullahi voluntarily resigned on 2nd June 2008. At the resignation of General Abdullahi, President Yar'adua elevated Chief Gbolahan Osinowo to the position of Chief of Staff but fired him in September 2008 and abolished the office of Chief of Staff entirely.
At the demise of President Umaru Musa Yar'adua in May 2010, his successor, Dr Goodluck Jonathan reintroduced the position. President Jonathan appointed Chief Mike Oghiadomhe, a former deputy governor of Edo state (1999 to 2007) as the new Chief of Staff.
Chief Oghiadomhe held the position for four years and voluntarily resigned in February 2014 to pursue his 'other' political interest. To fill the vacancy that was created by Chief Oghiadomhe, President Jonathan appointed General Jones Oladehinde Arogbofa, a retired brigadier general as the new Chief of Staff. General Arogbofa held the position until May 29, 2015 when Jonathan exited office after he failed to win reelection.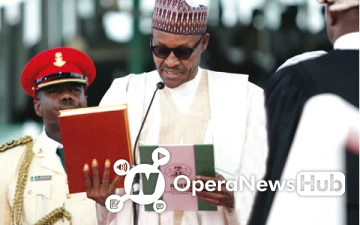 hen President Muhammadu Buhari took office on 29th May 2015, he left the position vacant until after three months, when he deemed it necessary to appoint Mallam Abba Kyari, his age long friend and former Chief Executive of United Bank for Africa as the new Chief of Staff. Abba Kyari as Chief of Staff was more influential than his predecessors because President Buhari had absolute trust and faith in him. Many political players and observers nicknamed Mallam Kyari the 'de facto president', while others called him the 'power behind the throne' and 'head of a cabal within the presidency'. Unfortunately, Mallam Abba Kyari died on 17 April 2020 as a result of complications from Covid-19 which he had contracted on 23rd March 2020 while on official assignment in Germany.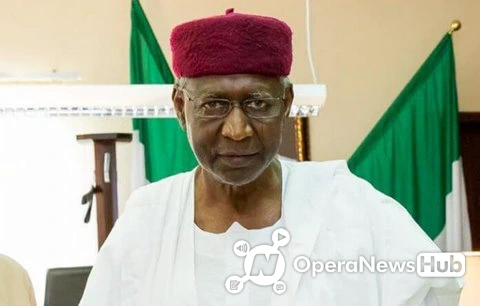 His demise has made the office vacant. So far, speculations are flying as to who among close associates of President Buhari that would succeed him.
Among those tipped as possible successor of Abba Kyari as new occupant in the office of Chief of Staff are;
Alhaji Babangana Kingibe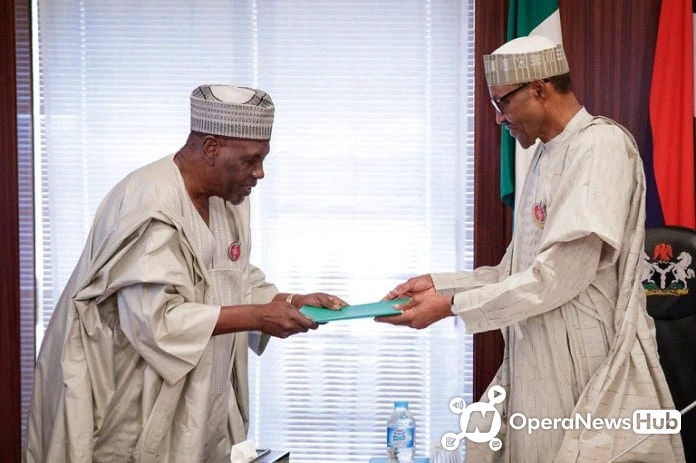 Alhaji Babangana Kingibe is a man that has occupied different top positions in Nigeria. He served as the secretary to the government of the federation during the early years of President Yar'adua administration before he was relieved of the position due to crises of confidence that crept in between him and the late former President. Alhaji Kingibe was also a member of the cabinet of General Sani Abacha, a late former military dictator. He held the positions of minister of foreign affairs (1993 to 1995), minister of internal affairs (1995 to 1997) and minister of power and steel (1997 to 1998). He is also a former chairman of the now defunct Social Democratic Party, SDP during the third republic, and was the running mate of Chief Moshood Kashimawo Abiola, the candidate of now defunct SDP at the 1993 presidential election which they presumably won.
Kingibe is well loved by President Muhammadu Buhari and is a key member of Buhari's kitchen cabinet .
Like Abba Kyari, he is a Kanuri by tribe. There are rumours that President Muhammadu Buhari has appointed him as the new Chief of Staff.
Alhaji Adamu Adamu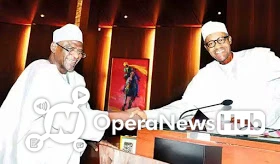 Alhaji Adamu Adamu is the present minister of education; a position he has held since September 2015. Alhaji Adamu has been working with President Buhari for several decade as his principal secretary and was Buhari's secretary when he (Buhari) was the Chairman of Petroleum Trust Fund between 1995 and 2000. He has the trust and confidence of President Buhari, and it won't come as a surprise if the president decides to elevate him to the position of Chief of Staff.
Colonel Hameed Ali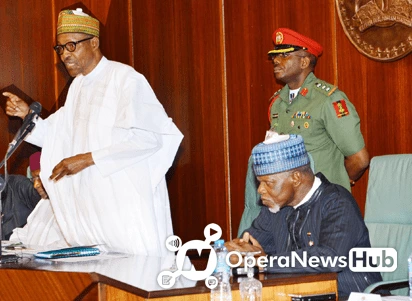 Known for his zero tolerance for corruption, Colonel Hameed Ali RTD is the current Comptroller General of Nigeria Custom Service, where he has instilled discipline in the once indisciplined service. He was a former military governor of Kaduna state and also a former secretary of Arewa Consultative Forum.
Ali is a close and trusted ally of President Muhammadu Buhari and was reportedly tipped as the Chief of Staff to Buhari in 2015 but was outplayed by a powerful caucus around the president. Owing to his no nonsense attitude towards corruption and his closeness to President Buhari, he is seen as a favorite to be appointed as the new Chief of Staff.
Mallam Ismaila Isa Funtua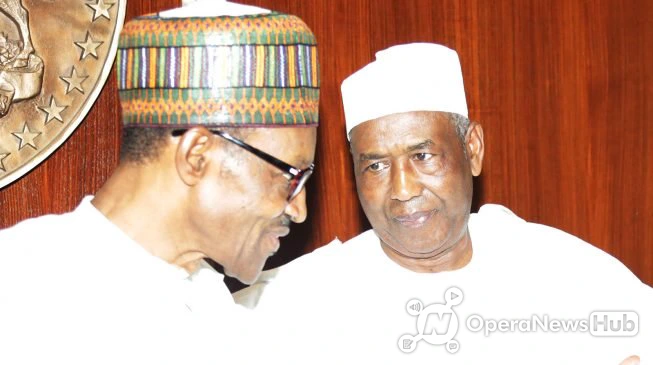 Mallam Isa Funtua is a former minister during the second republic. He was also a one time president of Newspaper Proprietors Association of Nigeria (NPAN).
He is a very close confidant of President Muhammadu Buhari and is seen as a powerful member of the President's kitchen cabinet. Mallam Funtua is not just a friend of President Buhari, he is also a brother in-law to the president as his son is married to the president's daughter.
Like President Buhari, Mallam Isa Funtua is from Katsina state. He is tipped to clinch the position of Chief of Staff if he shows interest in the position
Bigadier General Muhammad Buba Marwa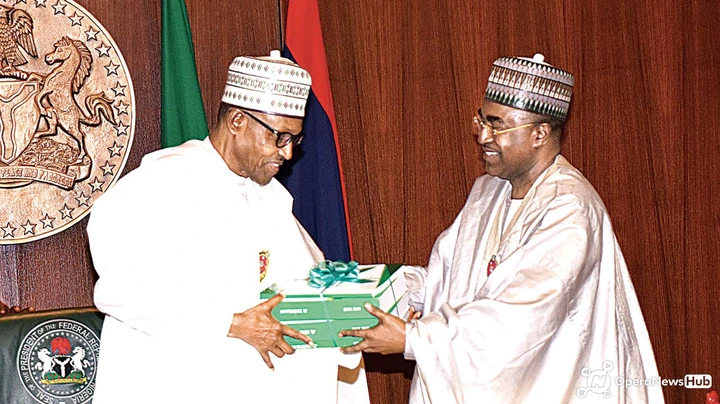 Although not a front-line candidate like the above mentioned, Buba Marwa is also seen as a contender. A former military administrator of Lagos and Bauchi states, his candidacy is being pushed forward by Hajiyya Aisha Buhari, the wife of President Muhammadu Buhari.
In 2015 when President Buhari first came into office, Aisha Buhari unsuccessfully lobbied her husband for Buba Marwa to be appointed as Chief of Staff. When she couldn't get her husband to appoint Marwa as Chief of Staff, she made case for him to be appointed as the Secretary of the Government of the federation but was outplayed as the Aso Rock power caucus okayed Chief Lawal Babachir, the candidate of former Lagos state governor, Asiwaju Bola Tinubu, to get the office.
Written by Barcanista